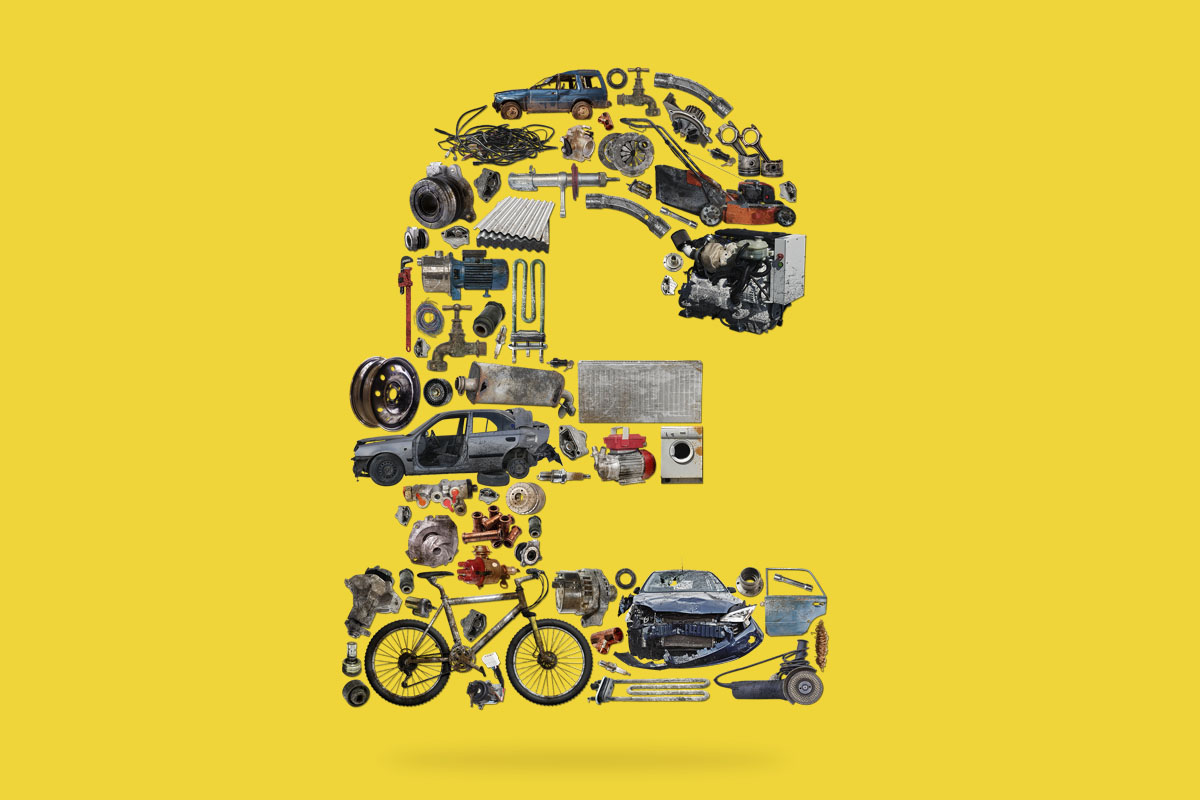 We buy all types of scrap metal at our sites. This includes ferrous metals such as iron and steel, as well as non-ferrous metals, electrical goods, domestic appliances, catalytic converters and scrap cars. While we accept an extensive range of items, there are some we cannot accept. For more information on prohibited and restricted items, please see here.
Ferrous Metal
We accept most ferrous metals (iron-based metals, which are generally magnetic), including domestic/household items, such as washing machines, bikes and cars, as well as all grades of steel and heavy iron from construction, demolition, manufacturing and a diverse number of other sectors.
NON-FERROUS METAL
We buy all grades of non-ferrous metal in any form, including metals such as aluminium, brass, copper, lead, tin, titanium and stainless steel. Our local teams of non-ferrous metal specialists are able to quickly identify these metals in order to offer you a competitive price.
Examples of non-ferrous metals and goods:
Alloy wheels

Aluminium

Aluminium cans*

Batteries

Brass

Bronze

Cables

Copper

Electric motors

Lead

Nickel

Stainless steel

Swarf (turnings, filings or shavings)

Tin

Titanium

Zinc
*Please note, not all yards accept aluminium cans, so please check with your local yard before visiting
How much is scrap metal worth?
As metal is a commodity prices can change regularly. We offer highly competitive prices calculated on the weight and grade of your metal as well as the worldwide markets. Once calculated, payment is made direct to your bank for a quick, secure, contact-free, experience.
Catalytic Converters
We operate one of the largest and most professional catalytic converter buying networks in the industry, enabling us to price and purchase both auto and industrial catalytic converters. We are able to offer competitive prices on all makes and types of converter, with prompt payment and a fast turnaround.
Large domestic appliances
Many EMR yards accept large domestic appliances. We are able to accept these from local authorities, take-back schemes and producer-compliance schemes as well as the general public.
Examples of large domestic appliances:
Cookers

Dishwashers

Tumble dryers

Washing machines
Fridges And Freezers
At our dedicated plants in the Midlands and London (EMR Darlaston and EMR Willesden), we use state-of-the-art equipment to handle end-of-life fridges and freezers. These appliances require specialist processing to safely remove harmful substances and gases, and to recover valuable materials for recycling. We handle these appliances in an environmentally sound and compliant way.
SMALL ELECTRICAL GOODS AND APPLIANCES
We accept small electrical goods and appliances (referred to by the generic term WEEE – waste electrical and electronic equipment) at many EMR yards. We are able to accept these from local authorities, take-back schemes and producer-compliance schemes as well as the general public.

Examples of electrical goods and small appliances:

• Electrical toys
• Kettles
• Printers
• Toasters

Just like many of the other materials that we accept, these appliances require specialist processing to safely recover the materials that they contain.
PROHIBITED ITEMS
The following materials cannot be accepted because they remain the property of the original owner or user:
Gas cylinders - unless they have come through authorised routes
Gas cylinders can normally be returned to the supplier free of charge and dairy trolleys/cages, beer kegs/casks and shopping trolleys should be returned to the dairy, brewery or supermarket from which they originate.
The following additional items are prohibited. Due to our environmental permits we cannot accept these items at any of our yards:
Radioactive materials or containers
PCBs (polychlorinated biphenyls)
CFCs (chlorofluorocarbons)
Ammunition shells or other explosive ordnance